It is the most delightful and proud for us to see Fastyle users gaining benefits of weight loss and constant health from intermittent fasting, which is even obvious when the user is an intermittent fasting advisor and nutritionist.
In this article, we'll dive into the story of Sasirekha Vasu, an intermittent fasting advisor and nutritionist that has lost 30kg with intermittent fasting and she's also a fan of Fastyle, a professional intermittent fasting tracker.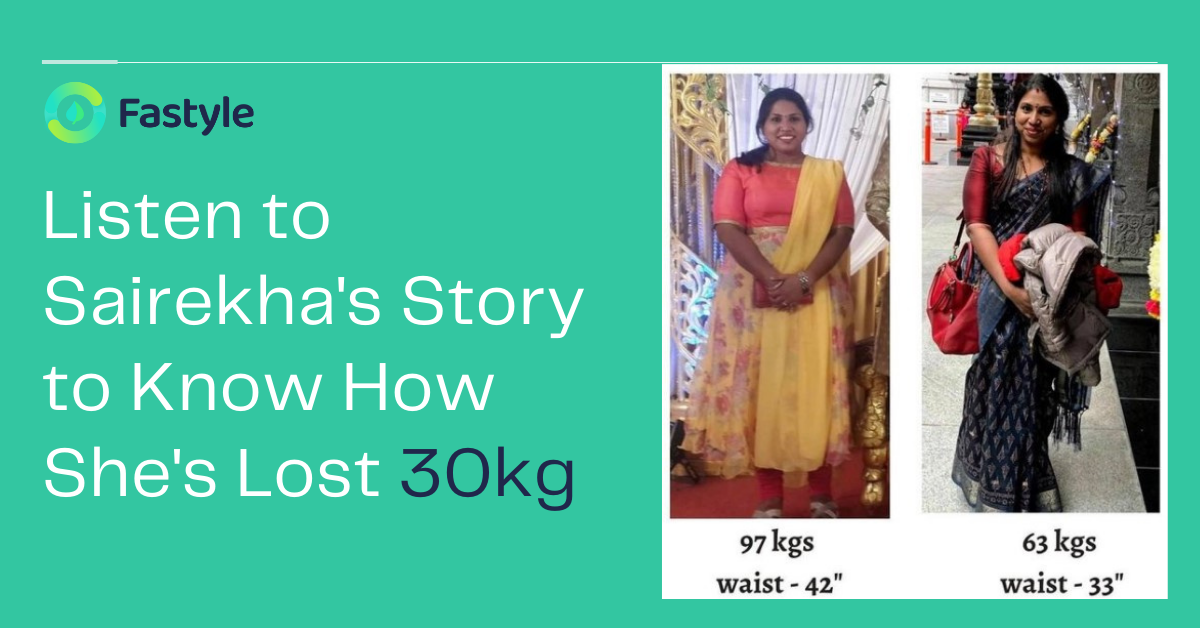 On the Plus Side since a Kid
Weight has been an essential problem for Sairekha since she was a kid. However, she didn't realize the importance of losing weight until she gave birth and suffered from terrible back pains and joint aches.
Like all stay-at-home moms, Sasirekha found difficulty in doing chores at home and looking after her child because of her excessive weight. Therefore, she made a determination to lose weight.
Starting from Intermittent Fasting
For the first week when Sairekha started to do intermittent fasting to lose weight in a healthy way, a 12:12 diet plan was used and as her body got used to that, she turned to 16:8 that has been a daily schedule for her now.
On one hand, she's been tracking her daily diet with an easy-to-use tracker, Fastyle that helps her to know whether to eat and to fast during the current time. On the other hand, the app helps her log her diet calories and water intake.
By the end of the first month, she had cut 5kg from her weight.
Sairekha's Weight Loss Formula Fit for All
Nowadays, as an intermittent fasting advisor and a nutritionist, Sairekha usually posts her weight loss stories and useful tips to her followers on her Instagram.
She has summarized a cure-all weight loss formula, that is:
Weight Loss = Fasting + Nutrition + Sleep + Mindset + Positive Approach + Exercise
Unfortunately, most people only depend on diet and exercise as they try to lose weight so that they usually fail in the end.
According to Sairekha's experience, the following tips should definitely be kept in your mind:
There are no shortcuts to weight loss.
Love your body however it is.
Fight your stress battles will make a post on this.
Target a minimum 8-hour sleep every day.
Prioritize what is important in your life.
Just keep marching towards your goal and don't pay head to anything until you reach your finish line.
Sairekha's Intermittent Fasting Recipes
If you have no idea what to eat during intermittent fasting, just follow Sairekha on Instagram and she usually shares her recipes friendly to weight loss and health.
For more fasting experiences from Fastyle users, go to Fastyle Blog > Fasting Experience to get motivated.
---
FOLLOW US